Welcome to  The Information Page About:
Laurel's Rolodex
Laurel Home Paint Collection Products
Six-Figure Income Blogger
333 Decorating Rules & Tips You Need to Know
and introducing– The 2nd Edition of the Best of Etsy Home Furnishings–
200+ Incredible Sources!
These guides authored by Laurel Bern are the culmination of 30 years of interior design experience
+ hundreds of hours of research and development.
Below, is a very brief intro to each product. For more information, there is a link below each product that will take you to another page that goes into more detail. When you're ready to order, you can either click any of the Buy Now buttons here or on the pages that will give you further information. All of the Buy Now buttons go to the order page. There, you will find out the old price and the sale price.
Laurel's Rolodex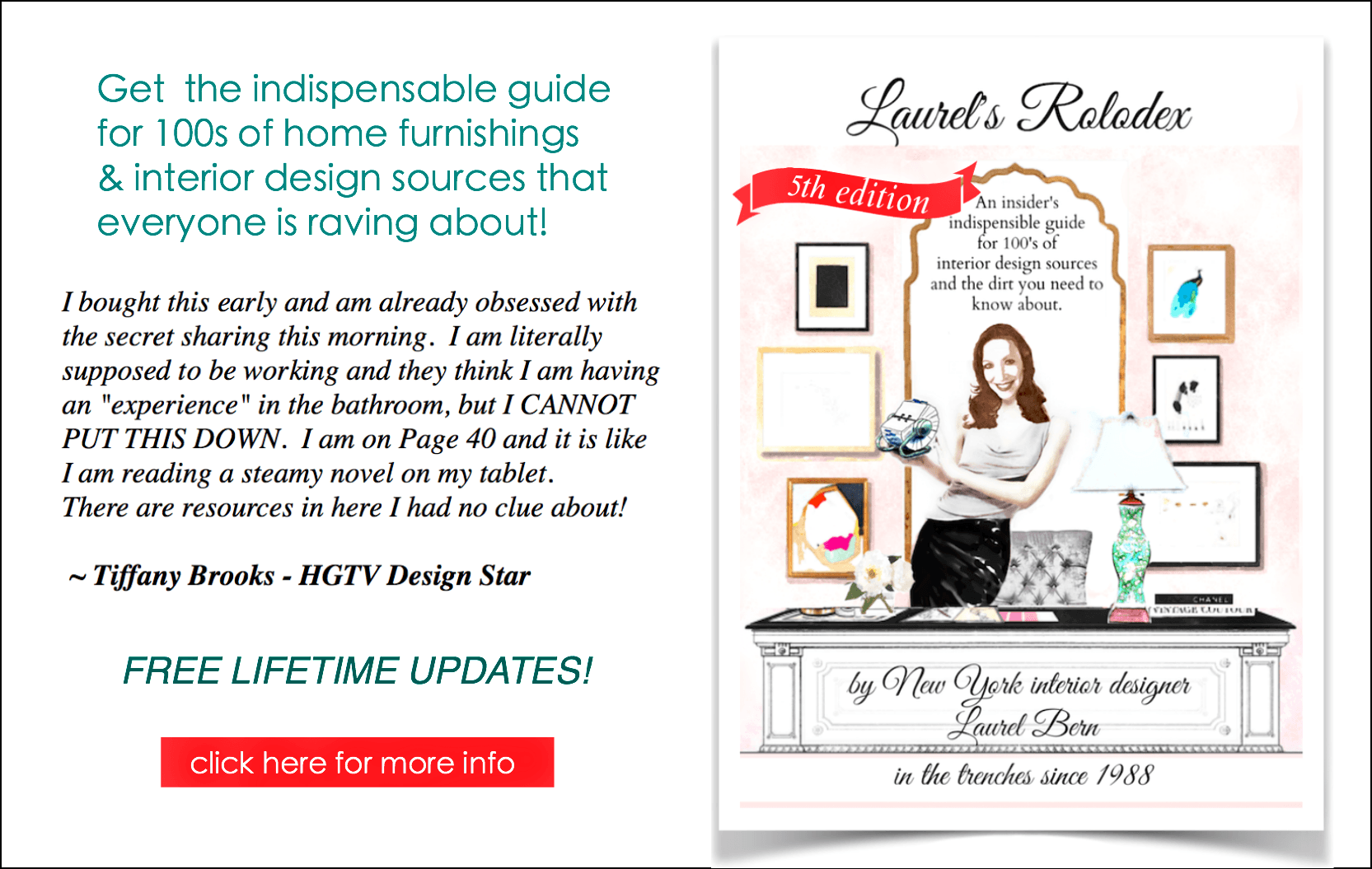 Laurel's Rolodex is a 450+ page shopping guide in its EIGHTH edition
(NOT fifth) as of November 21, 2021.
It features hundreds of sources, with direct links to make sourcing a breeze.
Each source is in an alphabetical list as well as a category list with a write-up about each source,
price point, and whether it is retail, to the trade (or both) has a physical or online shop or showroom.
For trade folks, there are over 175 "designer-friendly sources"
where one can purchase directly from the vendor.
To Find out more details about Laurel's Rolodex, click here.

The Laurel Home Paint Color – Paint Palette
and Home Furnishings Collection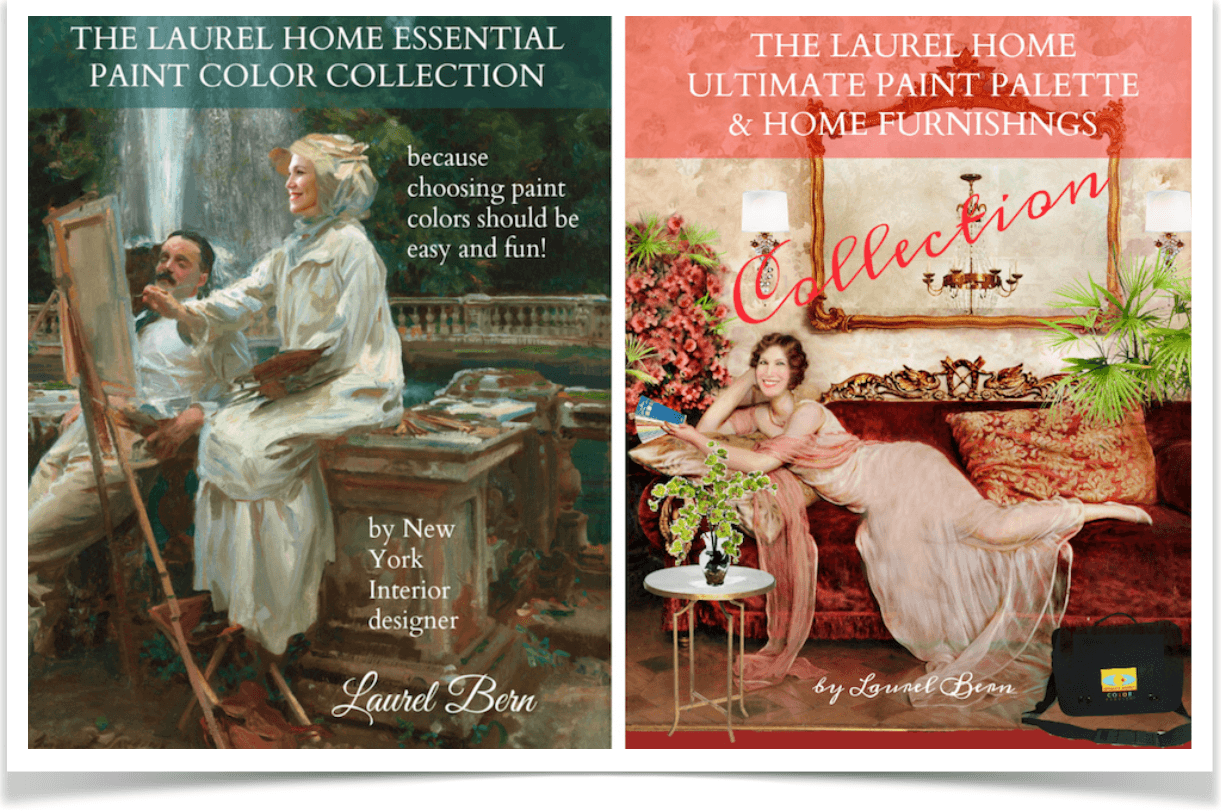 Are you struggling with paint colors or have 50 samples (or more) on the wall? Going nuts? Have you already made an expensive mistake? Take heart; we all do. But that's how we learn. What I've done is take 144 beautiful Benjamin Moore Colors– whites, neutrals, colors, darks and put them in a collection.  Included are the best trim colors and much more. Part II are the amazing 40 palettes that come with design boards, palette families. What goes with what. No guesswork, but tons of options!
For more info about the Paint Color Collection
More info about the Paint Palette Collection
(This is where you'll find dozens of wonderful testimonials, too)

And, do you have a website or an online business? If so, then the following guide is for you. In it, I share everything I've done to get to where I am. Plus, it's fun to read.
For more info about this guide that tells you how to start and have a profitable website.

***
And, the indispensable guide – 333 Decorating Rules and Tips You need to Know.
Click here, if you missed the post, explaining it.

You can also order the new Etsy Guide. This is only a sample of what you'll get.

Please note that when you go to the purchase products page, if you purchase the first three guides, together, you'll get an $80.00 discount and I'll throw in the Etsy Guide and Rules & Tips Guide for free!